Root Houseplants are a Liverpool based shop selling a bounteous variety of indoor house plants.
Discover our selection of healthy, happy house plants in our shop, or order online today.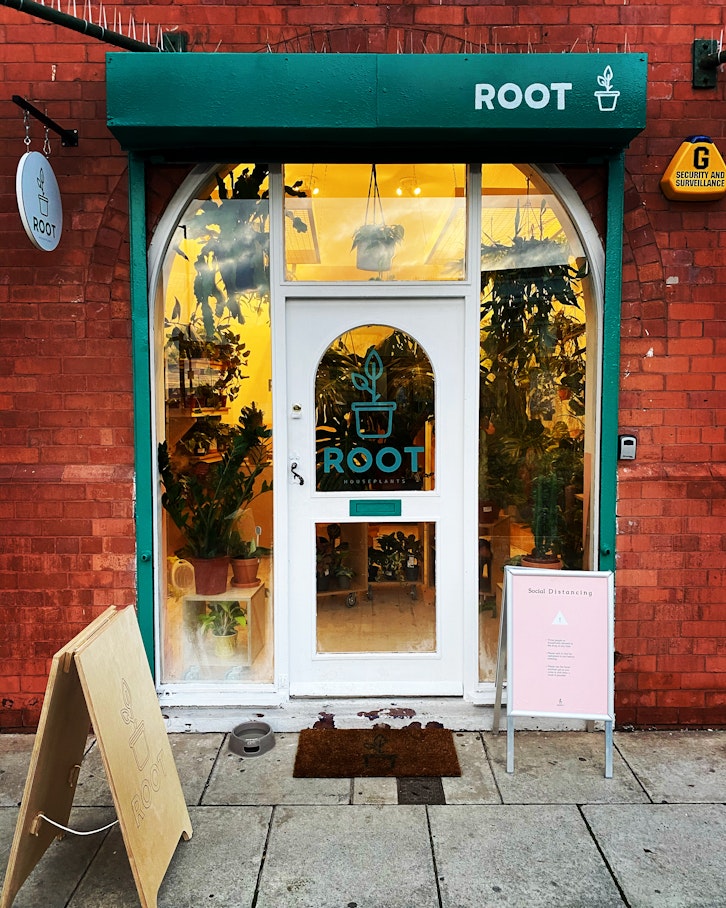 Indoor Plants in Liverpool
We pride ourselves on looking after our house plant friends from the moment they reach our shop to the day they find their new home. Root simply sell the best indoor house plants at reasonable prices!
We stock a mind-boggling range of flora from the smallest of baby plants, to large indoor and potted varieties. We're also more than happy to package up and deliver your plants wherever you are in the UK.
Our indoor plants are always kept in tip-top condition, and we guarantee their safe arrival on your doorstep if you choose to order online.
Beautiful Plants for the Home
We stock over 140 varieties of house plants here in Liverpool, but we also offer glorious plant installation and maintenance for private spaces.
We can install office plants in your premises (or shop!) and look after them as well. Root also provide installations for weddings.
Get a monthly dose of plant goodness by signing up for our Plant Mail Club and, don't forget, you can find out more about how to look after indoor plants by reading our blog, or signing up to one of our Plant Workshops.
Root House Plants Liverpool Reviews
I had an annual subscription with Root houseplants. Every month they sent me a beautiful hand wrapped, safely packaged exceptionally healthy and beautiful plant and plant pot cover. All the plants are thriving due to their detailed guidance notes which were emailed ahead of the delivery. My home is full of life again. I cannot praise or thank them highly enough
Sara Tucker
Submitted a month ago
I've ordered from Root 3 or 4 times. I've only purchased their own grown/propagated plants and cuttings, all of which have been really fantastic and healthy growing in their own quality potting mixes. I highly appreciate this wonderful little plant shop!
Meaghan B
Submitted in the last week
Very friendly and knowledgeable. The plants are thriving
W S
Submitted 3 weeks ago
Meet the team
Lisa
Lisa is the owner of Root Houseplants; she loves plants and pups. Lisa loves Aroids and Hoya; if she had to pick some favourites it would be her Philodendron 'Florida Ghost' and Hoya curtisii. When she's not in the shop she'll most likely be at home with her sausage dog Bubs, or watching cooking shows in her pyjamas!
Hannah
Hannah started off as a customer at Root, she talked with Lisa about her plants, her favourites and those she wished to own. Her love of plants and her enthusiasm shone through. When there was an opportunity to employ a new staff member, Lisa knew Hannah would be perfect for the role.
Steve
Steve is Lisa's father-in-law and he's the plant maintenance guy. He features on our stories all the time. Steve helps pack your orders and looks after our plant installations, making sure they're always thriving and looking their best.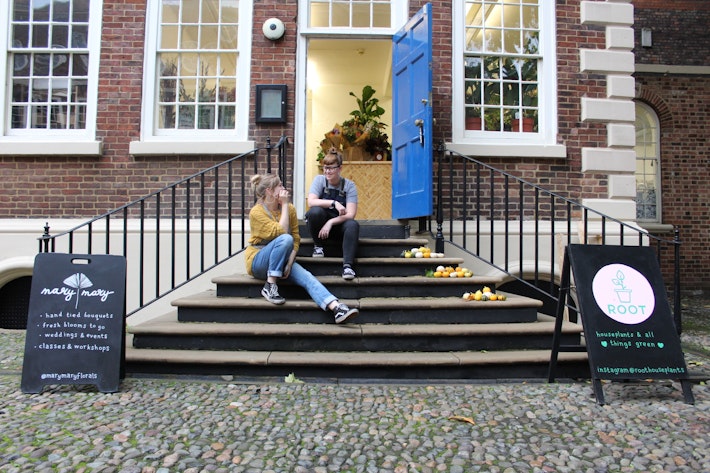 Find Our Liverpool House Plant Shop
We're located in the historic Blue Coat which can be found on School Lane, connecting Hanover Street and Paradise Street. If you're walking along Liverpool's main thoroughfare on Church Street, you can pop down Church Alley (in between Primark and Topshop) and the Blue Coat will be right in front of you.
Root Houseplants
The Bluecoat
School Lane
Liverpool
L1 3BX
Get In Touch