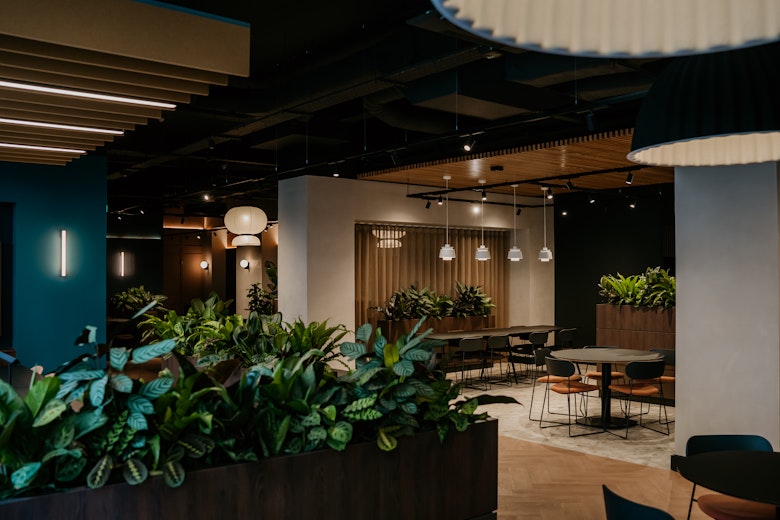 Interior Plant Styling, Let's Grow Together
Recent Projects
Our ever-growing plantfolio......
Let's grow!
Transforming commercial spaces into lush, inviting environments is our specialty at Root. With a focus on biophilic design, we curate and install stunning houseplant arrangements for offices, bars, and restaurants.
Our mission is simple: to infuse spaces with the vitality of nature. Through expertly crafted installations, we create inviting atmospheres that enhance well-being and captivate visitors.
What sets us apart is our personalised approach. We work closely with each client, ensuring every installation complements their space and vision. Our maintenance plans guarantee lasting beauty and health for your green investment.
Elevate your space with our innovative houseplant installations. Contact us below for a consultation and discover the transformative power of biophilic design today!
Branch out and get in touch with us!
Reach out to start your leafy journey!
How It Works
Design
Your vision teamed with our expertise means we'll find the best indoor plants for your space.
Source
We hand-pick the finest plant life for your venue, and only work with the best indoor plant suppliers in Europe.
Installation & Delivery
Our team of experts are on-hand to deliver and install your plants at a time that works best for you and your business.
Maintenance
Once your plants are installed, we offer regular maintenance to keep them looking their best.
How it Works
Our relationship with Root Houseplants is one we as an expanding company value so much. Lisa, Chris and their team have been so supportive and have worked to our demands and needs in different environments to ensure our plants are continually loved, cared for and kept healthy, as well as supporting our companies rapid expansion plans with continuous consultation and advice of what will work in different rooms, temperatures and lighting. We can't thank or recommend them enough.
DGB Hospitality
Root have provided us with plants at a number of our venues and they've never let us down. From start to finish they offer the complete plant service, making sure the plants are always looking there best. Would 100% recommend to other business owners.
Graffiti Spirits Group
Why Choose Root
Family Ran
Independent Business
Plant Experts
We'll find the right plants for your project
Free Plant Replacements
Full Plant Care
Excellent Feedback
5 star Google Reviews
Social Media Coverage
40k + Social Media Following
Why Choose Root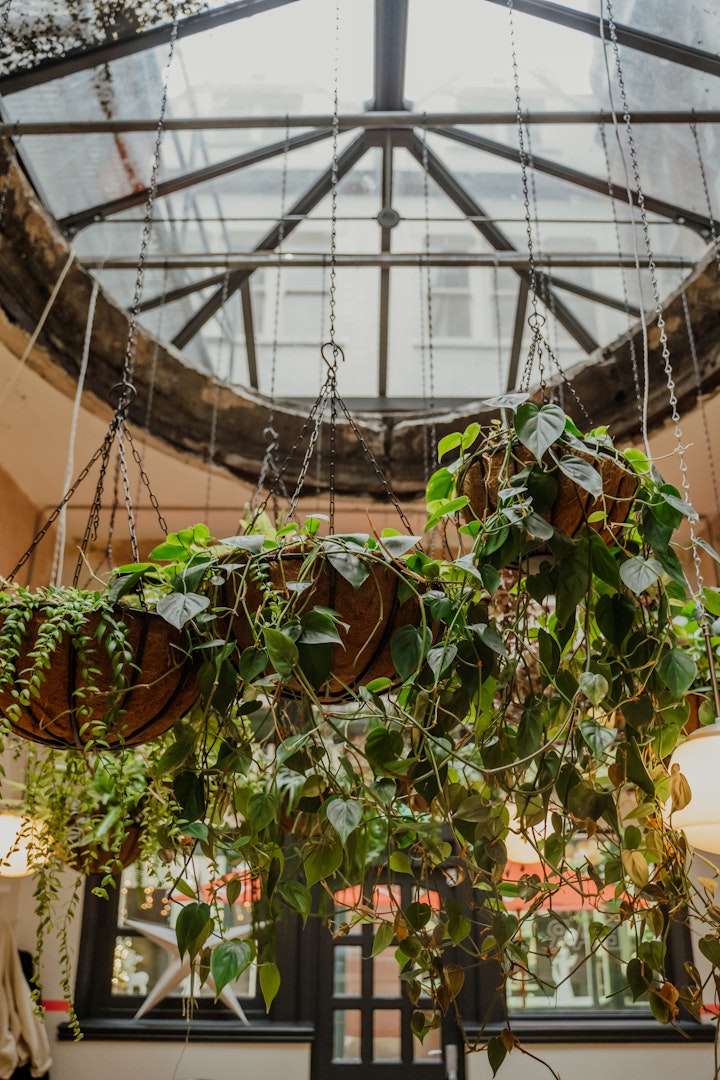 Biophilic Design
Ready to breathe life into your business? Fuelled by nature, here at Root we're serious about biophilic design.
The meaning of Biophilia is a building design which incorporates elements of the natural world.

From humble office plant hire to intricate bespoke installations, we truly understand the transformative power of plants when it comes to your workspace or venue. Sourcing the cream of the crop from our best in region plant suppliers, we can cleverly curate your retail space, hotel, bar or restaurant into a jungle wonderland.
Finding the right plants for your business is the simple yet most impactful way to reconnect with nature. Finding foliage that perfectly matches your aesthetic is an on-trend, eco conscientious and inviting way to ensure a happier and healthier environment for everyone.
Adding biophilic elements to your corporate environment is proven to have direct positive impacts on health and wellbeing including:
Better physical and mental health
Enhanced creativity and productivity
Reduced stress levels
A memorable and inviting space clients and customers will always want to return to
Biophilic design is the perfect marrying of commercial and natural worlds. Consider us your plant matchmakers, bringing all the benefits of the outdoors, in.
Get in touch with us today to get your business blooming.
FAQs
Can I buy the plants outright?
Yes! We offer a variety of packages to suit your individual needs. If you'd prefer to buy the plants outright, without our on-going maintenance package, that's fine! We will train a member of your team to look after the plants for you if you prefer.
How long do you guarantee the plants for?
With our on-going plant maintenance package, we guarantee your plants all year round. If you choose to care for them yourselves we guanrantee them for 30 days. We'll help you find the best spot for your plants and send you over complete comprehensive care guides to guide you on your way.
How do I start my order?
Drop us a message on this contact us and we'll do the rest! We usually arrange a site visit and will then provide you with a free houseplant quote for your business.
Do you offer fake plants?
No, I'm afraid not. We are plant lovers here at Root and we don't believe in faux foliage. SAY NO TO FAUX! Real, living plants bring something to your business that fake foliage simply cannot replicate.
Do you offer interior plant styling for homes?
Yes, we do. As well as businesses, we offer bespoke plant styling for homes too.
We have plants already but need them looking after?
We offer a plant maintenance service for all businesses. Get in touch to discuss a package for your business.