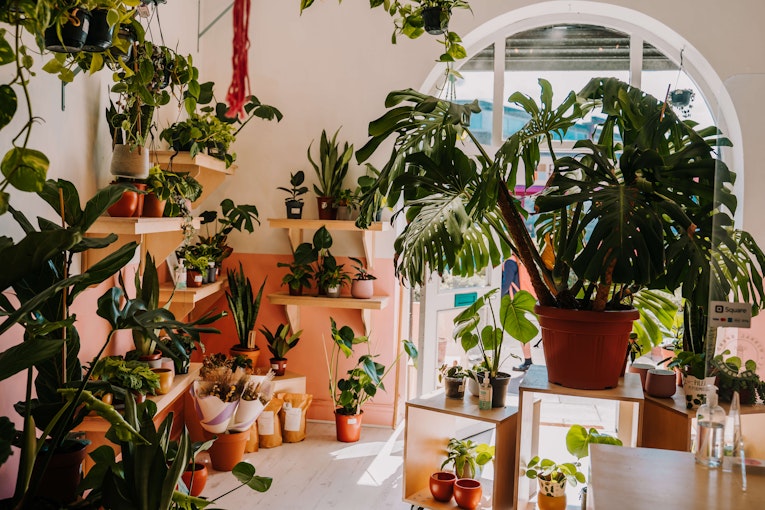 Hey plant lovers, looking for houseplants?
Most Popular Categories
With so much selection, it can be hard to choose the perfect plant. From Philodendrons to Hoyas, trailing plants to rare plants — we've got you covered.
About Root Houseplants
We source the best plants from around the world and provide fast delivery across the UK. We're excited to share our plants and knowledge with you.
Read About Us
Here's some of our customer reviews....
My friend & I went on the Root Plant potting course this weekend & it was brilliant. The girls were really knowledgeable & helpful & told me loads of things to help with looking after my plants. We also got a new plant each & a pot & a tote bag & there was beers & refreshments & all kinds. Would recommend to any plant lover. It's a boss afternoon!
Bryan Patterson
Submitted a month ago
Amazing customer service! All the plants are packaged with great care, the size of the plants is very good for the price, and the staff I've talked to were lovely. One plant arrived a bit underwatered and sad, I watered it but unfortunately a few leaves still dried up. I let Root know and they were very happy to send a replacement - which is so healthy and stunning! They will definitely make sure you're happy with your plant and they're very understanding and friendly. Can't recommend enough!
Kalina Łośko
Submitted 2 months ago
Was visiting Liverpool and popped in, felt very welcomed as the woman there was very kind and was very pleasant to speak to (saying this as someone who usually dreads speaking to strangers). Plant selection was lovely, all labelled and looked very healthy, and care instructions were offered by email. Similarly, the selections of pots was great, both free-standing and hanging, all with diameter labelled and great quality. Even got given a loyalty card where a free plant can be redeemed after a few purchases; considering taking the train to Liverpool just to go here! Well worth taking a look if you love plants or even if you just have a passing interest in brightening up your living/office space. :)
Alloposid
Submitted 3 months ago
Caring for your new leafy green friends
Dry Out
Please don't put me on or close to a radiator, the heat will dry me out.
Watering
Take me out of any ceramic pots when watering to stop my roots rotting.
Light
I need light to survive. Please give me light!
Cold Spots
I don't like draughts! Keep me away from any cold spots in the house.
Read About Us
Say hello to Root for real
We source beautiful houseplants from around the world and care for them in our greenhouses to provide you with the best selection and highest quality houseplants in the UK.
We send full care guides to help you look after your new plants.
Buy houseplants direct from us with fast delivery all over the UK.
Come say hi, and let's talk plants!
Liverpool

The Bluecoat School Lane Liverpool L1 3BX
(Get Directions)

Opening Hours:Tues - Sun 11am- 5pm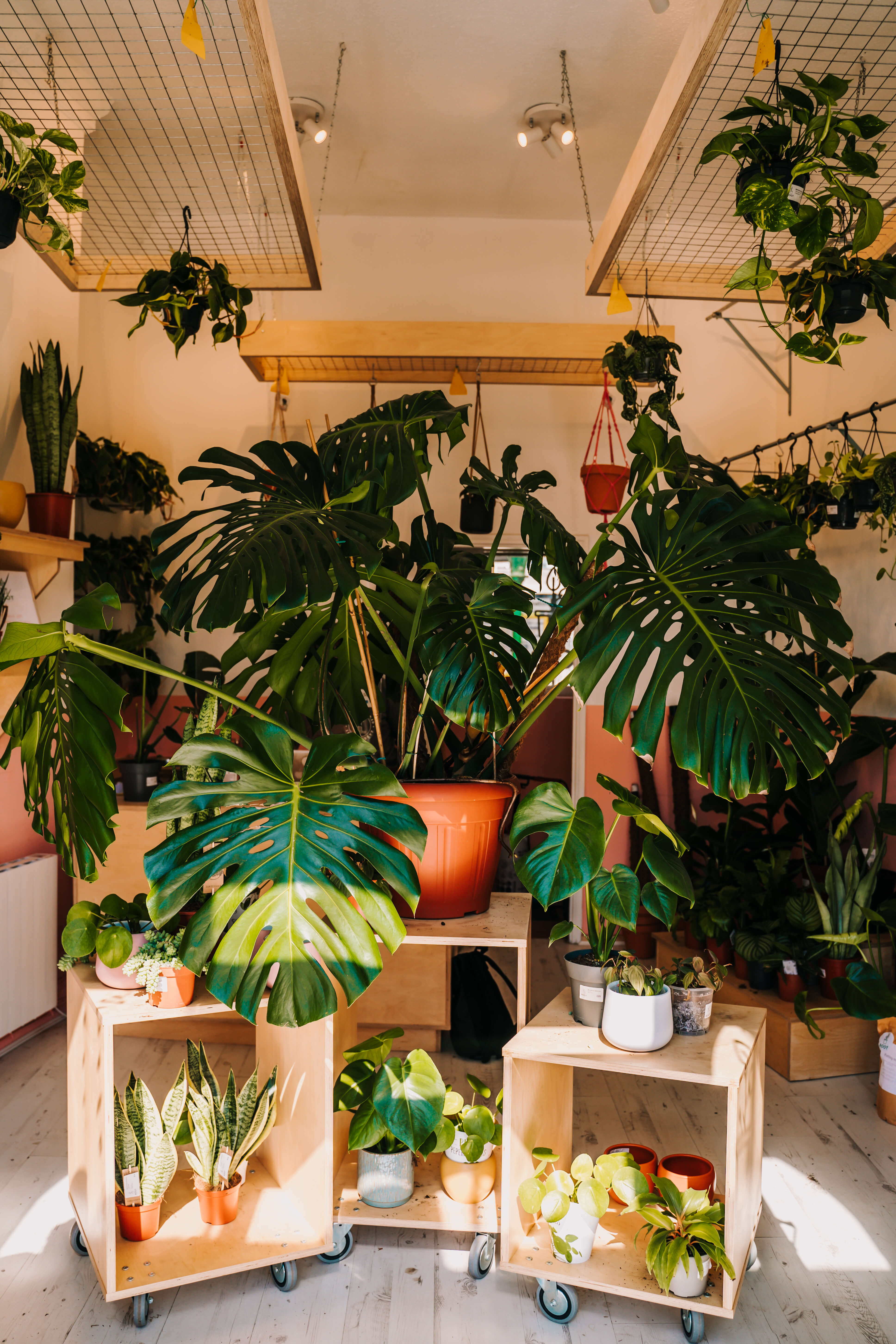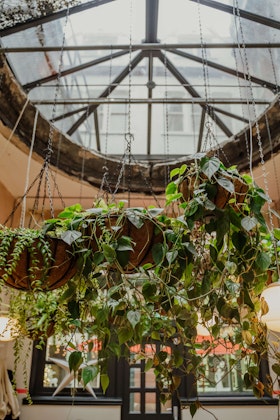 Plants for Business
Looking to brighten up your work space? We provide offices, bars and other spaces with plant installations. We offer a consultation and tailor-made quote to suit your needs.
Plants for Business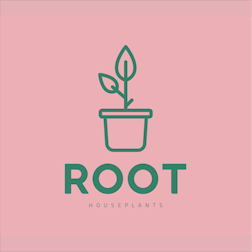 Digital Gift Card
Can't decide on what plant to choose? Give them the gift of choice with a Digital Gift Card. Add a personalised message to your Gift Card to make it extra special.
Gift now
Frequently Asked Questions
How long does delivery take?
Plants are packed and sent Monday - Thursday from our greenhouse and usually take between 1-3 days to arrive. We aim to send orders made before 11AM on the same day. We use a 24hr courier service with DHL and Royal Mail.
Do you ship outside the UK?
At the moment we only deliver within the UK. We are able to deliver to Northern Ireland, however for orders over £30 we use DHL and there are additonal postage costs.
There's a problem with my order.
Please send details and photographs over to info@root-houseplants.com within 24hrs of receiving your order and a member of our team will help you out.
Is my plant harmful to pets?
Some plants are harmful to pets if ingested. Check out our pet friendly section for some suitable options.
What's your returns policy?
We allow returns and exchanges up to 14 days after your purchase date. Contact us via email to start a return or exchange.
Will you help me with my plant?
Yes of course! You will able to download a full care guide after your purchase and we are available to help you with all your plant needs via email or Instagram.
View all FAQs